Nearby Restaurants
Below are some of the staff favourites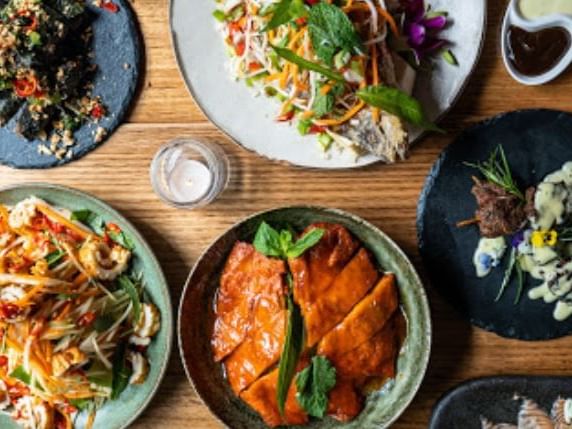 Straight Outta Saigon
138 Russell Street, Melbourne
Nalin 1/11
Vietnamese street food straight from Saigon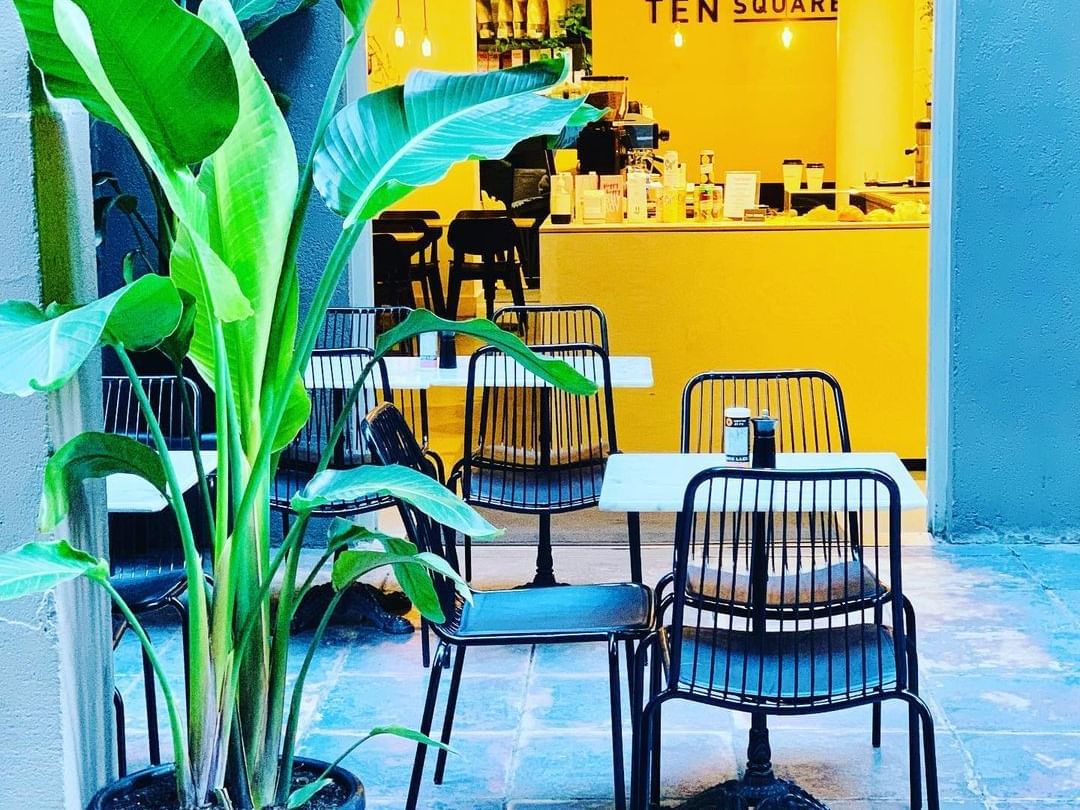 Ten Square Café
120 Hardware Street, Melbourne
Peta 02/11
Delicious coffee! Also lovely food and good service. Highly recommend.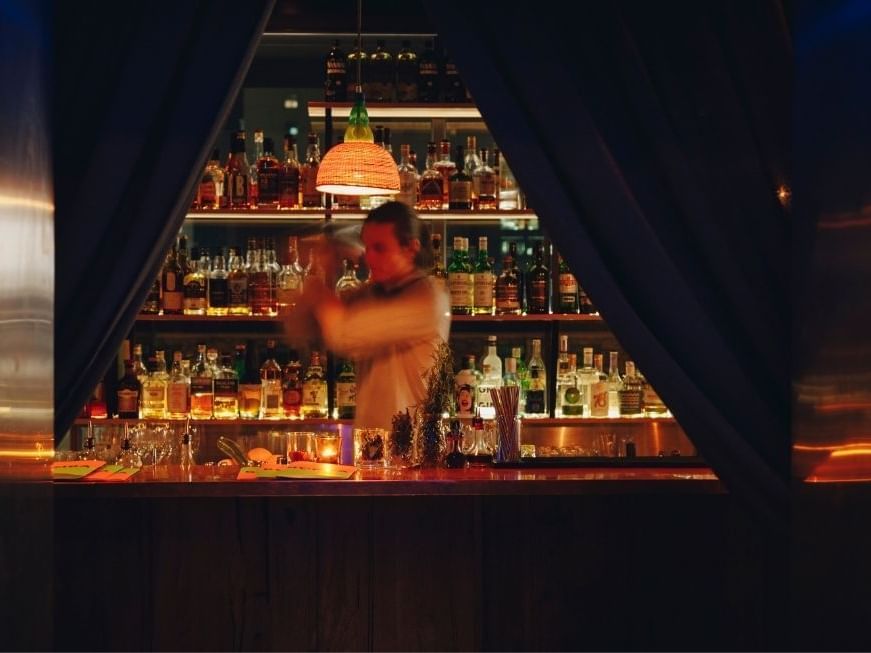 Bomba
103 Lonsdale Street, Melbourne
Miranda - 18/03
Such a great vibe and amazing cocktails! I love a great Spritz and the Bomba Bellini is delicious.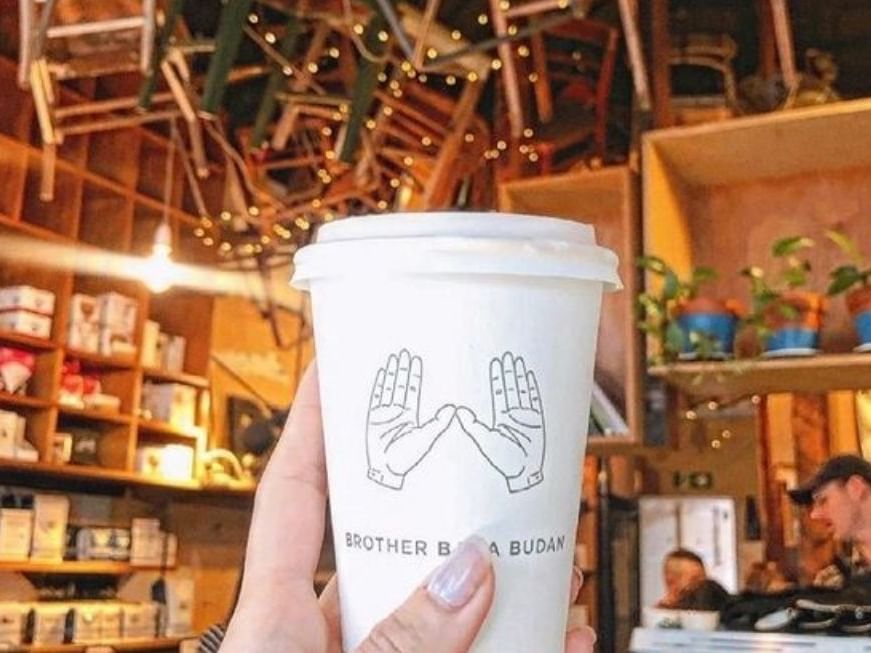 Brother Baba Budan
359 Little Bourke Street
Matt 10/06
This place has excellent coffee, cool little cafe with chairs hanging from the ceiling.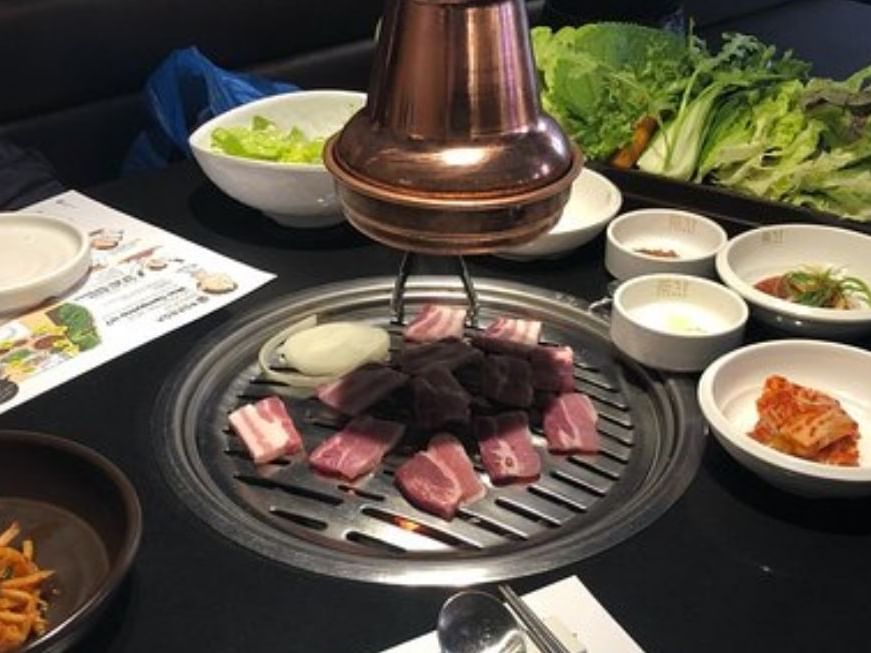 Bornga Korean BBQ
178 Little Bourke Street, Melbourne
Yuka - 2/03
Bornga Korean BBQ, Little Bourke Street is cheap and the meat is really good quality. Comes with lots of side dishes, definitely worth a try!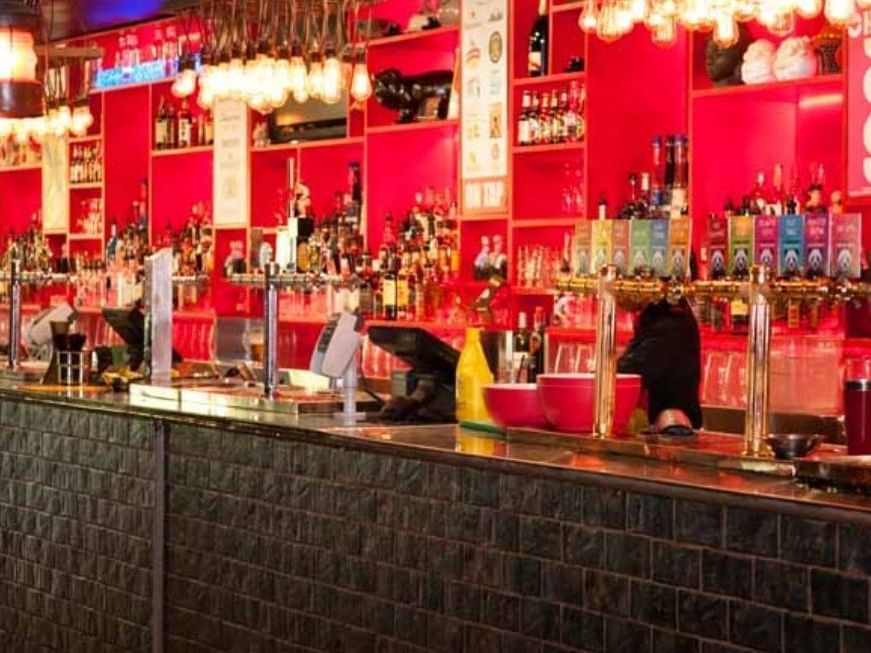 Asian Beer Café
211 La Trobe Street, Melbourne
Matt - 06/07
Beer, cocktails and classic pub favourites in a vibrant Asian space.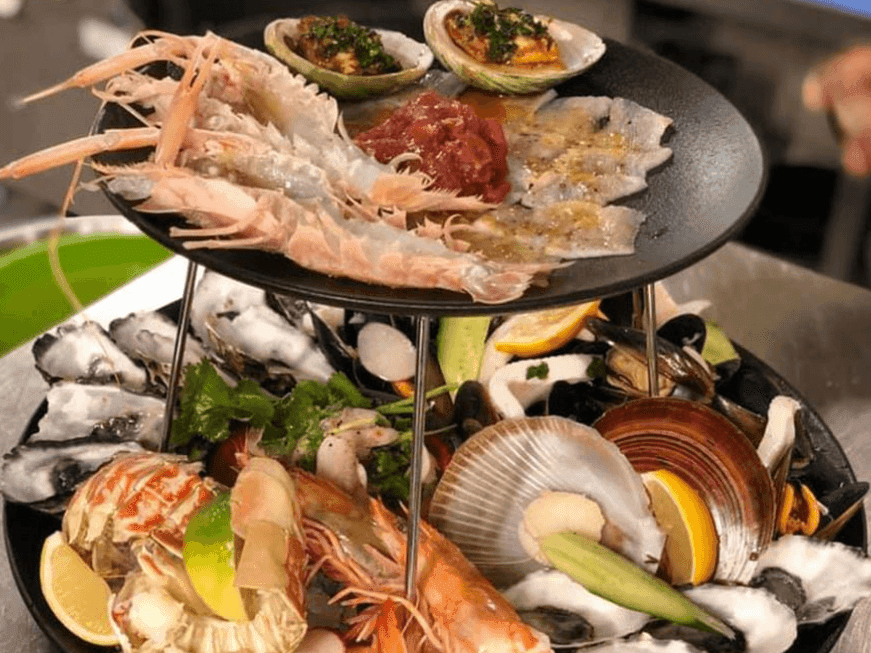 Claypots Barbarossa
79 Hardware Ln, Melbourne
Rob 03/05
Claypots Barbarossa: Seafood, Grill & Mediterranean Cuisine in Melbourne, great food and such friendly service.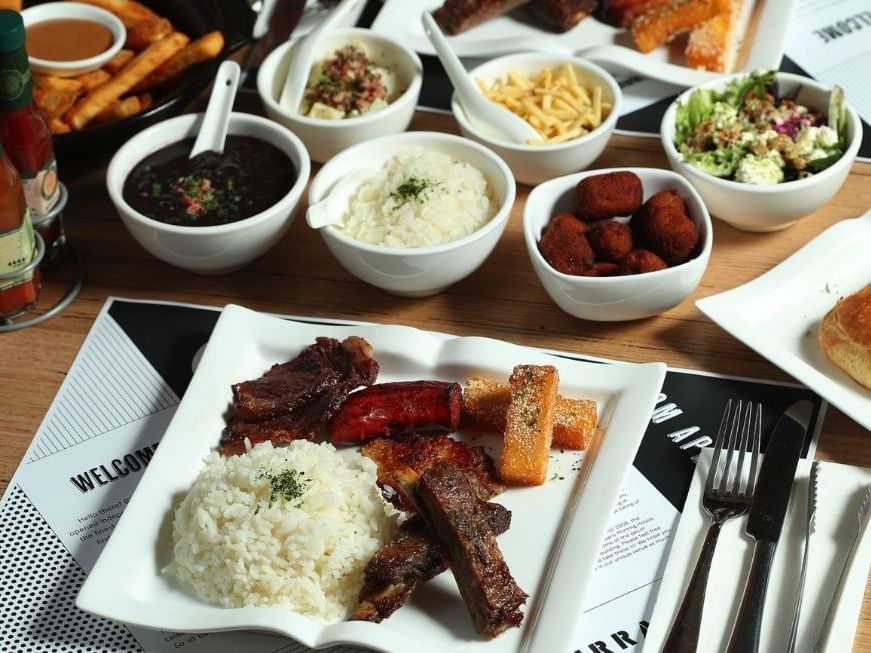 B'Churrasco Brazilian BBQ
61 A'Beckett Street, Melbourne
Rob - 10/08
Industrial-chic Brazilian eatery with an open kitchen.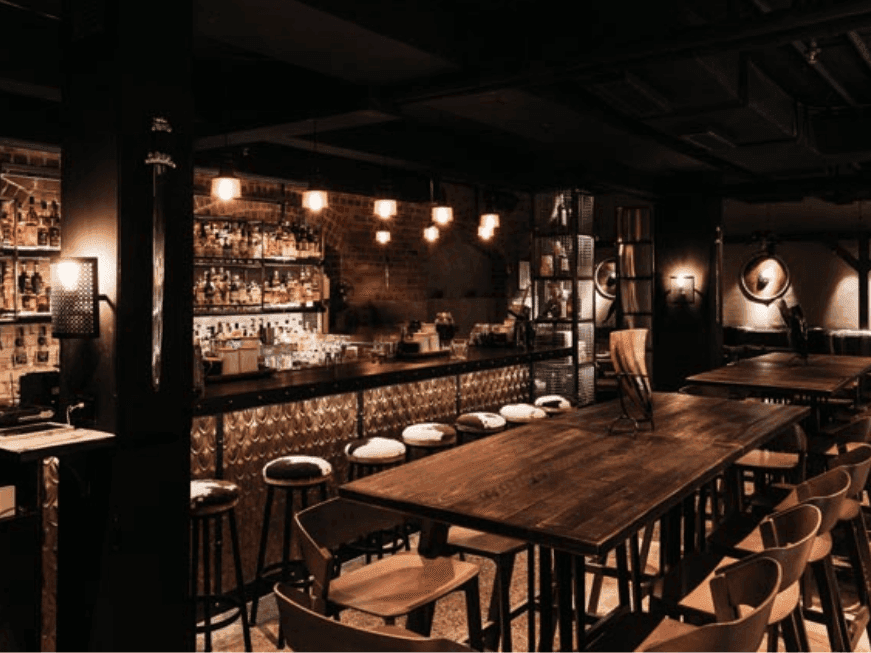 Mjolner Melbourne
106 Hardware Street, Melbourne
Peta 15/05
Mjølner is a luxe Viking and Norse inspired restaurant. It so cool you can even order a beer served in a horn to go with all the meat!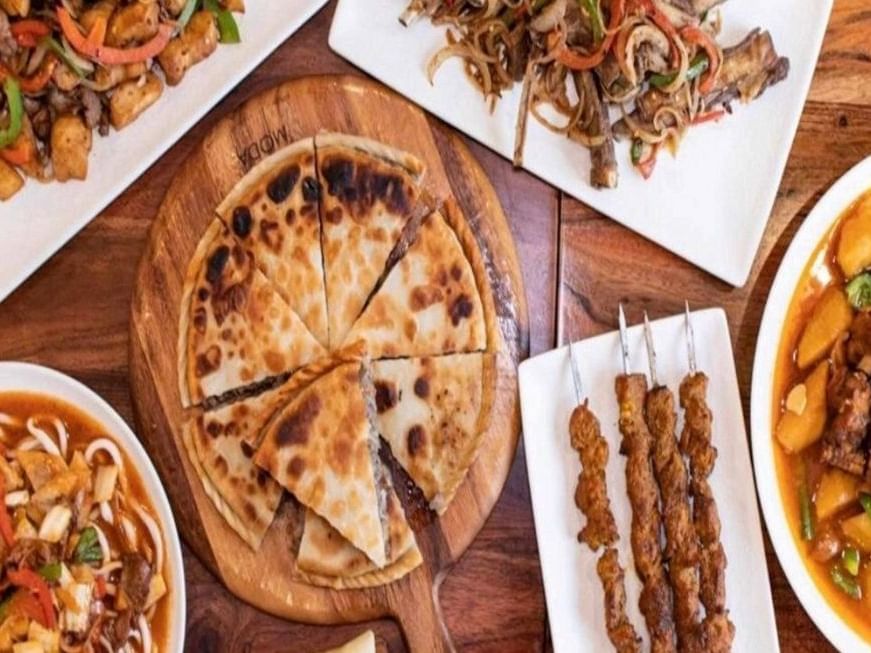 Dolan Uyghur Food Heaven
166 Little Lonsdale Street, Melbourne
Carrie - 07/06
Uyghur cuisine is a mix of Chinese and Middle Eastern influences, combining noodles with homemade pastry and a focus on lamb. Try the homemade pastry filled with minced halal lamb and spiced onions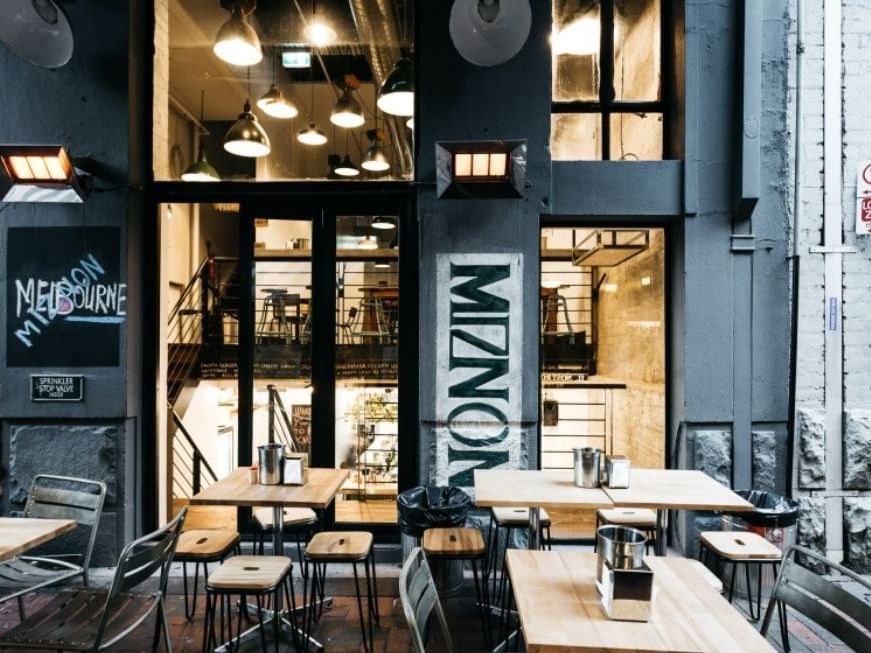 Miznon
59 Hardware Lane, Melbourne
May - 09/03
Miznon is one of my favourite restaurants in Melbourne, Israeli food, located on Hardware Lane. Highly recommend trying the Baked Cauliflower!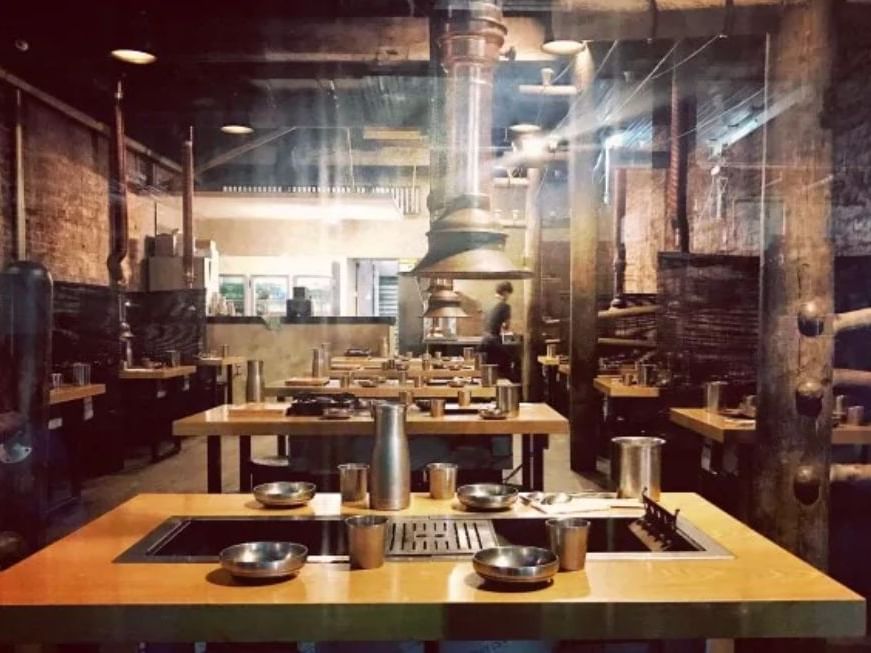 ChangGo Korean BBQ
70 Little La Trobe Street, Melbourne
Rob 15/05
Fantastic Korean BBQ, may need to line up but worth the wait.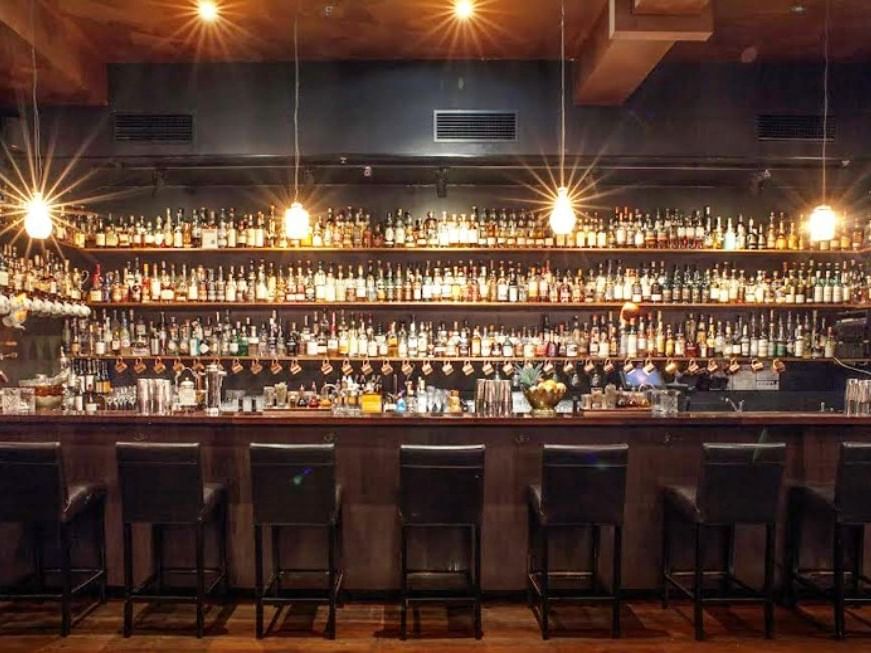 Eau de Vie
1 Malthouse Lane, Melbourne
Jen 03/06
Classy bar with whiskey, cocktails and tasting menus, plus a hidden lounge behind a bookcase.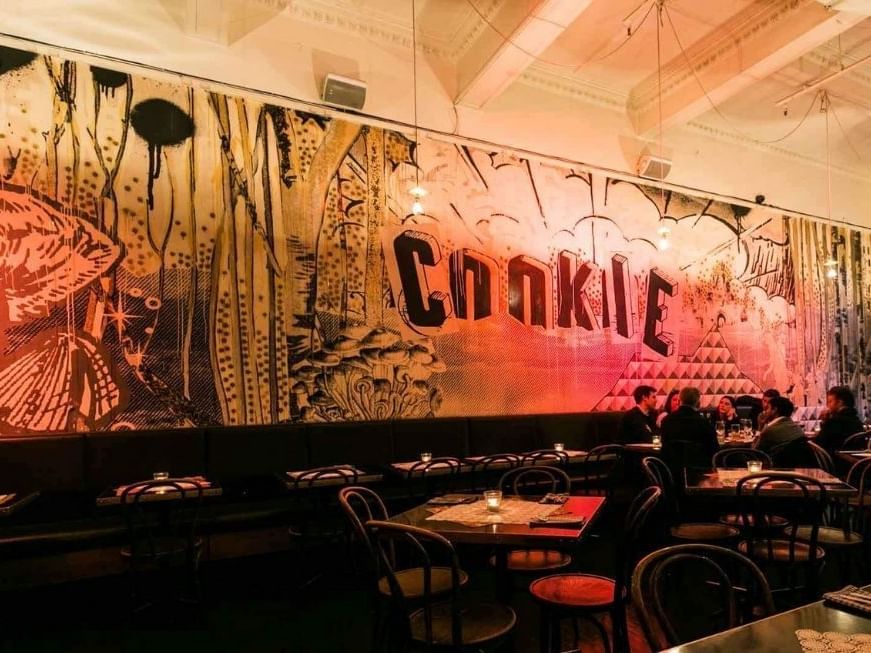 Cookie
252 Swanston Street, Melbourne
Rob 29/05
Beer Hall, Eating House and Disco. Eclectic cocktails, beers and Thai dishes served in a cool, bustling bar with murals on the walls.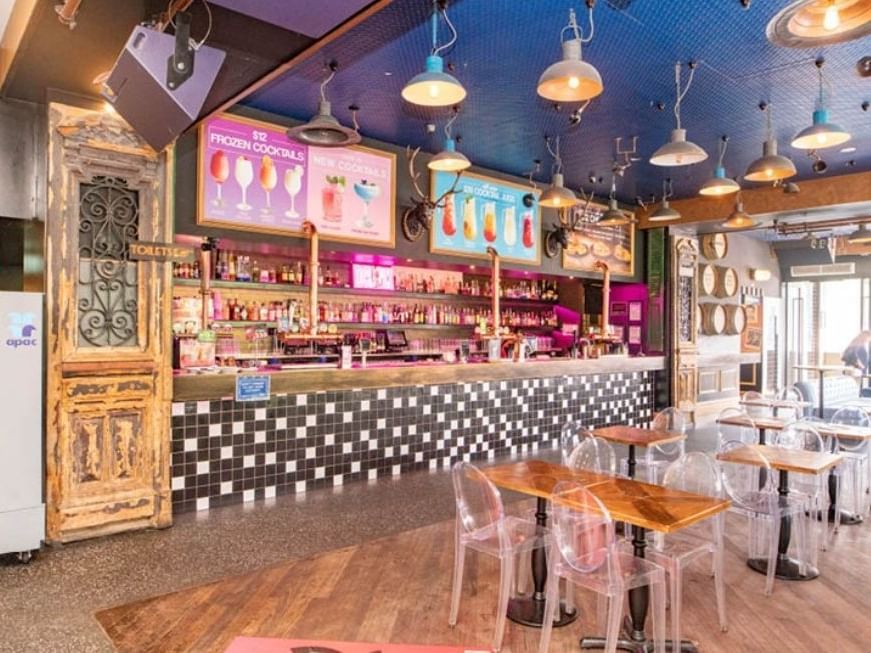 Fathers Office
249 Little Lonsdale Street, Melbourne
Rob 20/09
Classic American mains and cocktails in electic 1920's setting its a Speakeasy Bar & Restaurant.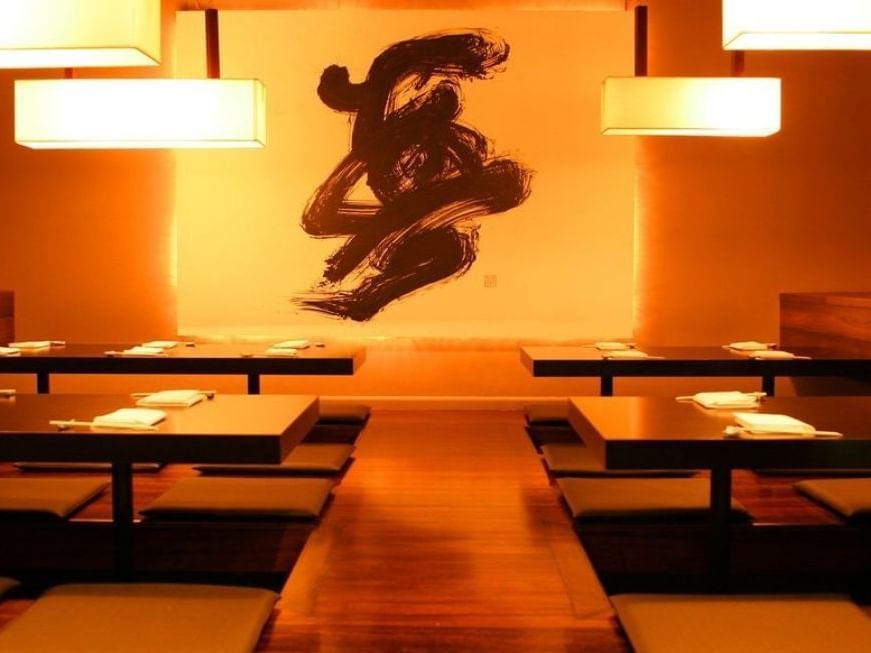 Shoya
25 Market Lane, Melbourne
Matt - 02/06
Shoya is amazing, fine dining Japanese cuisine. I selected Grand Shoya' Omakase which was absolutely perfect.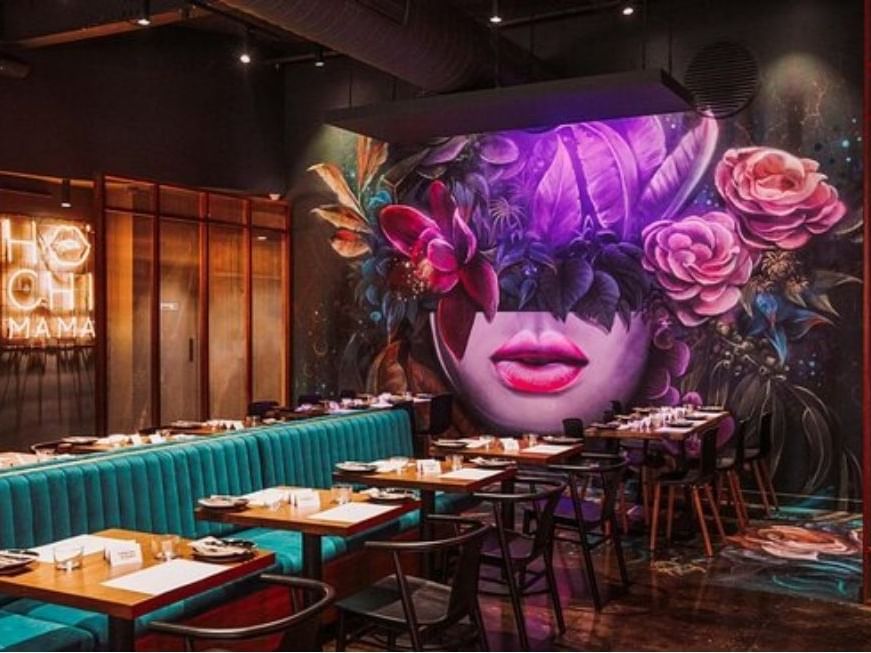 Ho Chi Mama
35 Little Bourke Street, Melbourne
Miranda 10/04
Vietnamese fusion restaurant, Service, food and cocktail list were fantastic.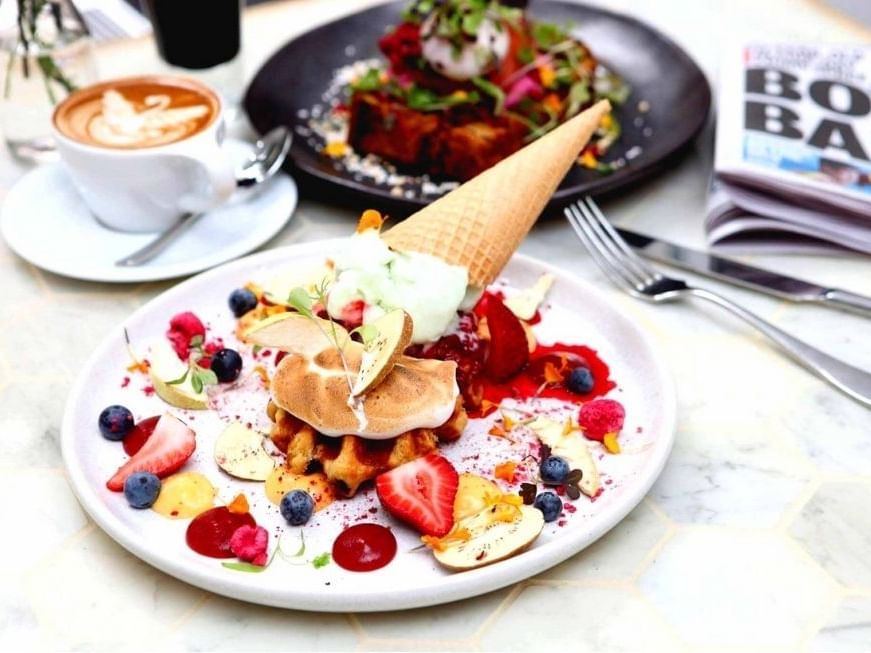 White Mojo Cafe
115 Hardware Street, Melbourne
Dom - 27/05
Loved this cafe, the coffee was amazing and the food even better. Totally recommend as a cool laneway Melbourne cafe.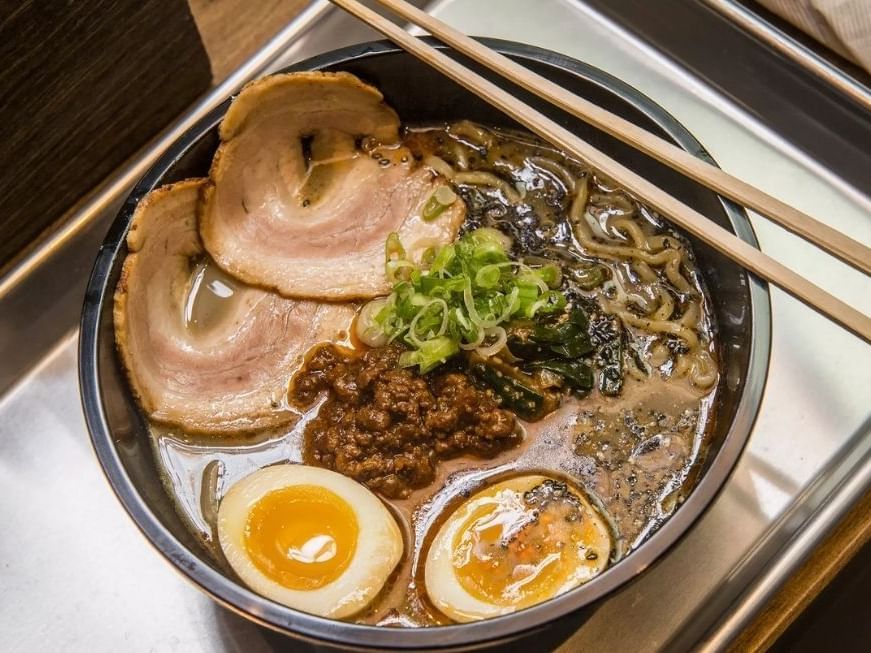 Isshin Ramen
349 Elizabeth Street, Melbourne
Nalin 27/03
Great place for a yummy Ramen and good daily specials.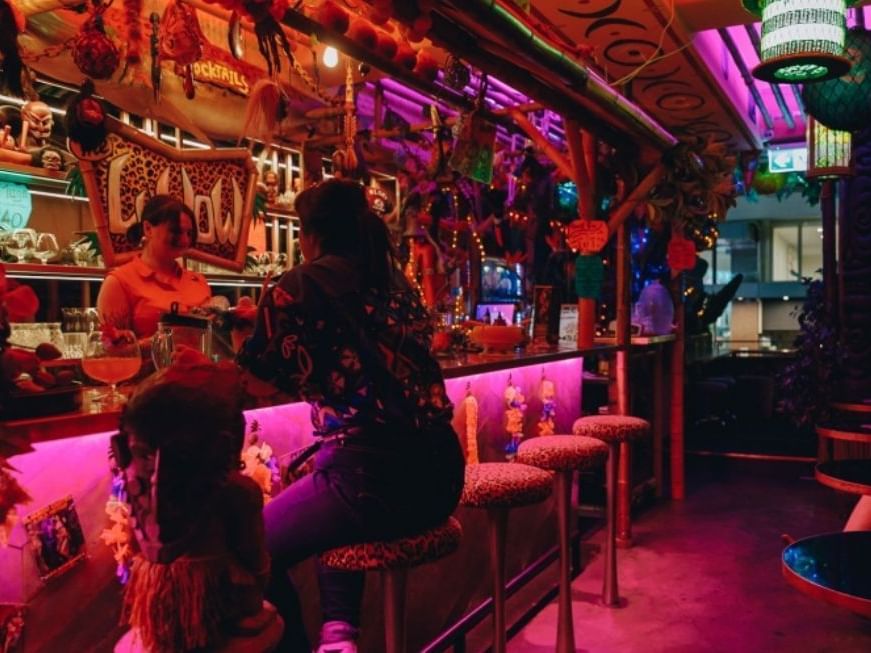 LuWow Tiki Bar
212 Little Collins Street, Melbourne
Raf 14/04
This Tiki themed bar will transport you to a resort feel getaway. Relax in a cosy booth and have some of the most sensational tropical cocktails.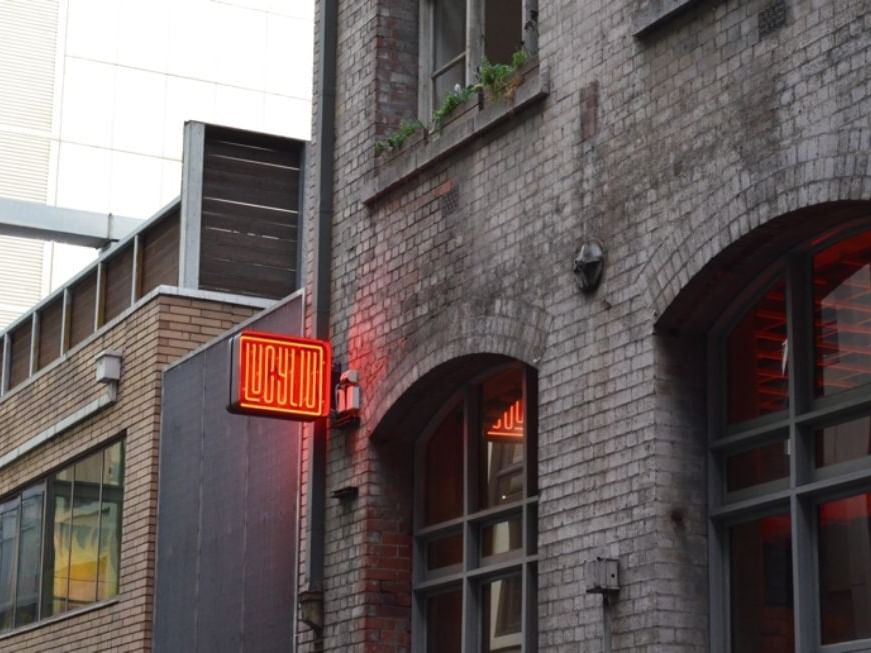 Lucy Liu Kitchen and Bar
23 Oliver Lane, Melbourne
Kylie 30/05
Choice Asian share plates and cocktails in a trendy hangout with an open kitchen and striking decor.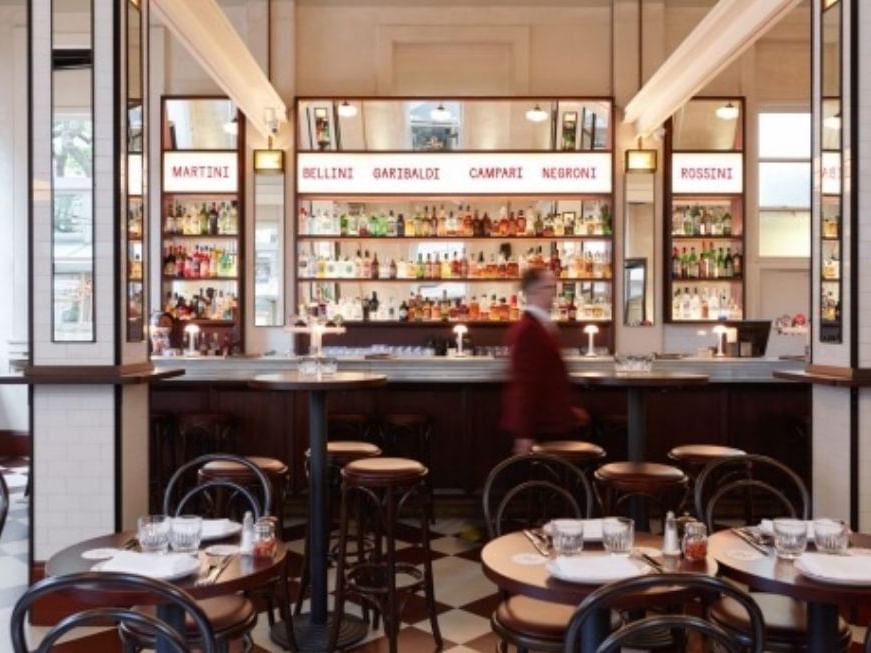 Pepe's Italian & Liquor
285 Exhibition Street, Melbourne
Jen - 05/04
Pepe's is just behind us at Brady Hotels Jones Lane 1920s-style American-Italian eatery and is such a great place to go for a cheeky drink or a pre-theatre meal.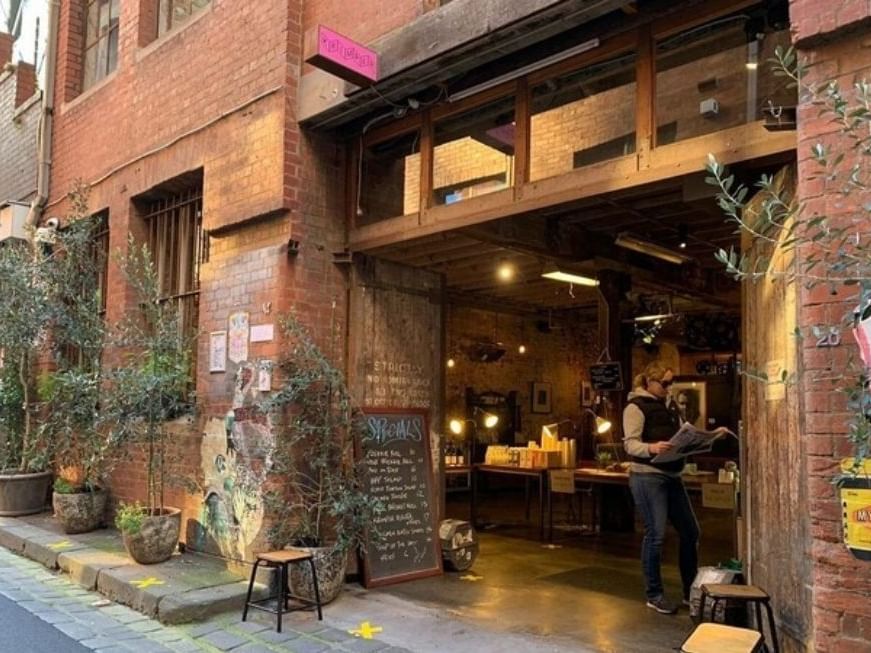 Krimper
20 Guildford Lane, Melbourne
Peta 28/04
Hidden in Guilford Lane not too far from Brady Hotels Central Melbourne is Krimper, a must try if you're wanting an amazing breaky. Many great options but my favourite is the Smoked Salmon Benedict.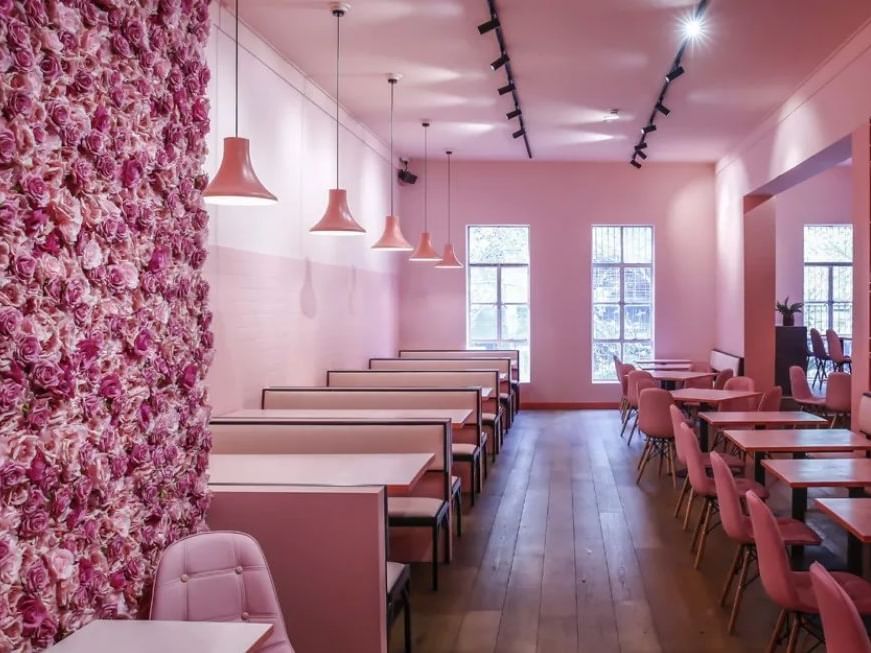 Pink. The Restaurant
Level 1/157 Swanston Street, Melbourne
Dom 22/06
Pink themed Italian instagramable restaurant.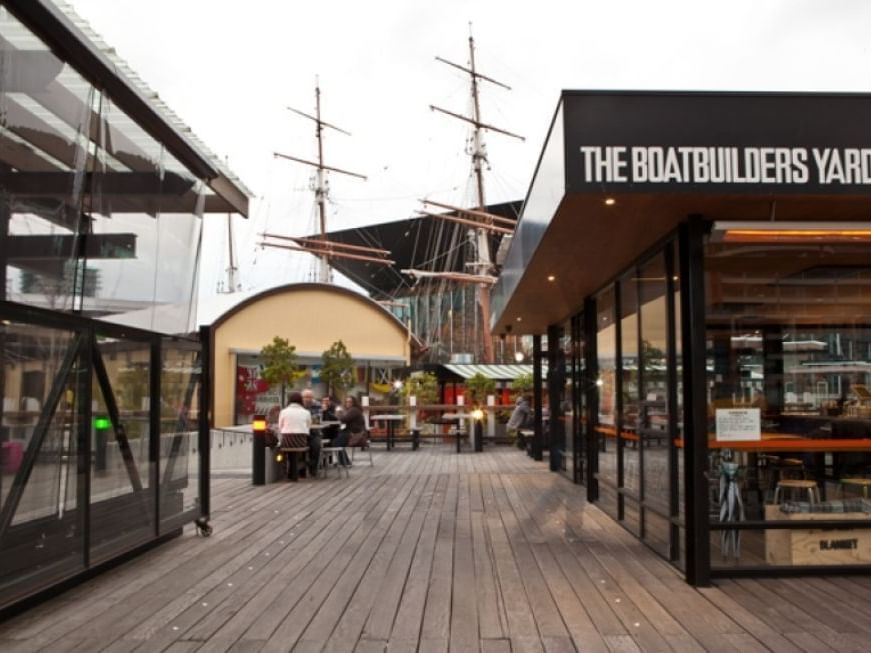 The Boatbuilders Yard
23 South Wharf Promenade, Melbourne
Otile 09/03
Located on the Yarra river, my friends & I love catching up here for lunch & catchup drinks.
Brady Hotels Central Melbourne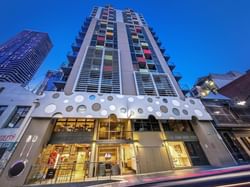 Brady Hotels Central Melbourne, a 4.5-star hotel tucked away in the northern quarter of Melbourne CBD, on the laneway Little La Trobe Street. Located in the CBD free tram zone adjacent to Melbourne Central Shopping Centre, the hotel is steps away from State Library and Queen Victoria Market.
Brady Hotels Jones Lane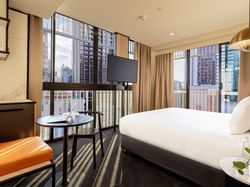 Brady Hotels Jones Lane Melbourne, is located on the corner of Little Lonsdale Street and Jones Lane at the north-east quarter of the city. You can take in a show at the Comedy, Princess or Her Majesty's theatres, wander the grounds of the Royal Exhibition Building or work your way through the dynamic myriad of out of the way restaurants, bars and cafés.
Brady Hotel Hardware Lane
Brady Hotel Hardware Lane comprises 147, one and two bedroom apartments on the corner of Lonsdale Street and Hardware Street, bringing to life Melbourne's iconic laneway culture. Included within the building is a gymnasium, cinema and lounge area, small meeting room, guest laundry and an enviable rooftop level set amongst the bright city lights.